Getting Here Whistler Olympic Park, the site of the 2010 Winter Olympic Games, is located just 16 kms southwest of Whistler, 50 kms north of Squamish and 115 kms north of Vancouver in beautiful British Columbia, Canada. Access to the event site is on fully paved roads and there is adequate onsite parking. Typical drive times are:
From Whistler: 20 minutes
From Squamish: 45 minutes
From Vancouver: 1 hour 45 minutes
Race Day Transportation Options
Special Event Bus: Fee is $32 total, has three pickup points, will get you to the venue at 8:30 am, and back to Vancouver by 6 pm.

Click here to register.
Schedule & pickup locations are shown below.

Carpool: Share a ride, share the gas, meet new skier friends. We've created a free listing service for those who want to hook up and ride up together. Click here for more information and to register.
Bus Schedule (subject to change)
Departing Vancouver
6:00 a.m.
Boundary at Lougheed, Vancouver
6:15 a.m.
Sigge's, 2077 West 4th Avenue, Vancouver
6:50 a.m.
Church at Taylor Way and Upper Levels Highway, West Vancouver
8:30 a.m.
Arrive Whistler Olympic Park (estimated)
Departing Whistler Olympic Park
3:30 p.m.
Depart Whistler Olympic Park
6:00 p.m.
Boundary at Lougheed (drop-offs are the same as above but in reverse order)
Please arrive at the location that you have selected at least 15 minutes before the scheduled departure time above. The bus will not wait for latecomers!
Note, the Boundary at Lougheed pickup is in front of the McDonald's on the west side of Boundary at the marked bus stop. There is car parking on 4th Avenue. Avoid parking in the church parking lot near Taylor Way since the church does tow. There should be parking on nearby side streets.
Squamish Lodging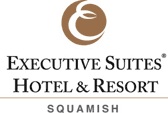 Executive Suites Garibaldi Springs Resort (For event special rate quote 'Payak' when calling to book a room.)
Whistler Lodging
ATHLETES VILLAGE: Whistler Athletes Centre Lodge
Phone: 1-604-964-0052
Website: http://whistlerathletescentre.com/
Email: lodge@whistlersportlegacies.com
HOSTELLING INTERNATIONAL: Whistler Canadian Hostel
Phone: 1-866-762-4122
Website: hihostels.ca/westerncanada/331/HI-Whistler.hostel
Tourism Information